ABOUT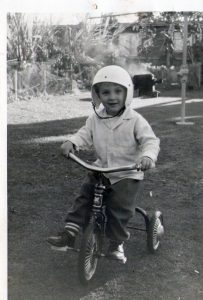 It can take a while to find your calling in life but sometimes, your calling finds you. In my case, I made the discovery as a child that making furniture was my passion and growing up, all I wanted to do was design and build furniture. Luckily for me, I have been able to do exactly that. I began studying woodworking at school and continued to learn and hone my craft during my apprenticeship. I went overseas shortly after completing my apprenticeship and travelled for several years. Here I learnt more about and life and furniture making before returning to Brisbane and studying with local furniture master craftsman, Robert Dunlop. I started Marxcraft in 2001. Marxcraft is renowned for designing and building luxury furniture and fit outs for the private, commercial and superyacht industries. Visit www.marxcraft.com.au to browse the photo gallery and see the extensive projects that we completed.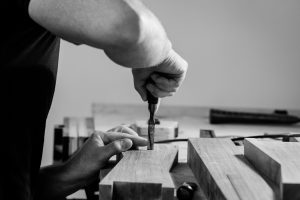 For me, while I did enjoy running my furniture making company and having an excellent team to work with, there is no greater reward than spending my days alone in my workshop, building beautiful pieces of furniture with my bare hands. I am very grateful for all the experiences that have lead me to be able turn my passion into my career.
The wonderful thing about custom furniture is that each piece is so unique and like none that has come before it. Every new piece is the beginning of an adventure. I love talking to clients to connect the dreams they have envisioned to creating the final result. Crafting and sketching designs onto paper, realising it onto wood and bringing it to life. Creating, moulding and shaping a raw block of wood, exposing it's innate potential into something carved from the imagination… that's what I love to do.
Woodworking is not for the fainthearted. The joy of creating is intricately and evenly balanced with the fragility of the task as one inopportune move can easily ruin months of painstaking labor. It is a study in patience. Sometimes it can take up to a year to complete a complex intricate piece. It is a test of endurance. The ability to focus on the task, remain motivated and dedicated, can only be managed because I love what I do. It's a reward to step back every hour or few hours to look at what I have created and feel such a sense of happiness. Knowing that when completed, it will become a much loved part of someone's life, someone's home, someone's memory, is deeply meaningful. It is above all things, a labor of love.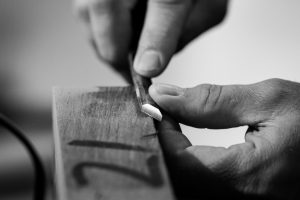 Being able to make something beautiful with my hands and help to create something that someone will absolutely love is one of the nicest feeling you can imagine. Using your skills to bring joy is joy in itself. Knowing that I am able to build furniture that will last for generations is one of the reasons I love being a furniture maker. Building well designed and well crafted furniture in a way that honours the timber in a sustainable fashion, so that it can last for a lifetime is the responsibility of every furniture maker. It is our creed and how the title of maker is earned.
If you are interested in inquiring about a private commission made for your home or business, call me on +61 (7) 3348 2170 or send me an email.
In the meantime, stay in touch on social media for the latest updates on new products and exhibitions:
I hope you enjoy browsing my portfolio of work and one day, I look forward to building something that you will love and keep forever.
Warm regards,
Will Marx